We have just witnessed a major political boost for women in Finland with their December 2019 elections resulting in a woman Prime Minister (34-year old, Sanna Marin) and a Cabinet with women filling 12 of 19 slots.  Moreover, almost half (47%) of the country's parliamentarians are women. That is progress!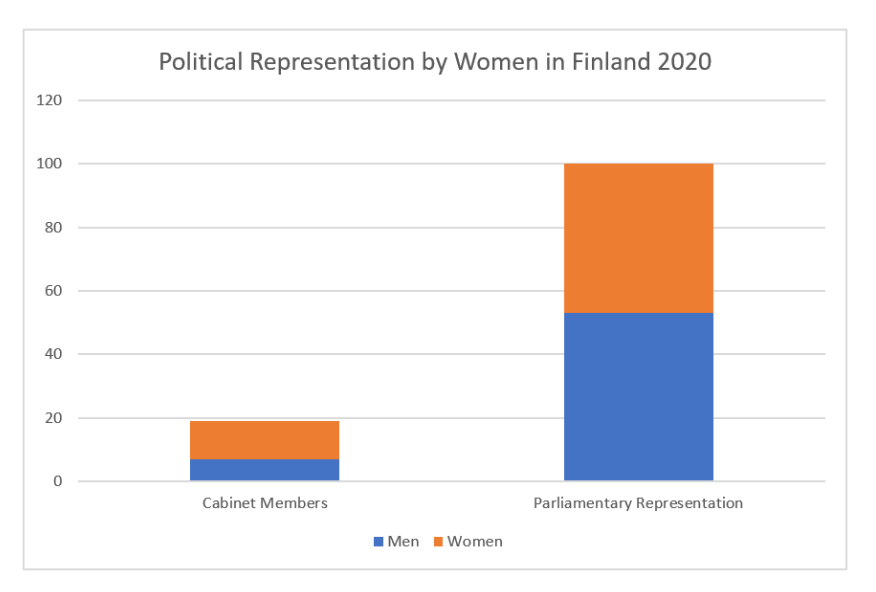 Arguably, the most basic indicator of women's empowerment is the right to vote. In the 19th century only one country granted women that right, New Zealand. It was not until World War I that Women's Suffrage started to take hold across the globe.
In 1918, England granted women the right to vote as did Azerbaijan, the first Muslim-majority country to enfranchise women. The U.S. granted women the right to vote two years later, in 1920. It would take another 95 years before women in 188 countries enjoyed this basic right. In Switzerland the right did not come until 1971 and in Saudi Arabia, it was 2015.
Building on the right to vote is parliamentary representation of women across the world. The World Economic Forum, which publishes an annual Gender Gap Report that is now in its 14th year, ranks 153 countries on their progress towards gender parity. The recently published 2020 report says: "Political empowerment scores are poor. In terms of parliamentary representation, globally women have secured just 25% of available positions, a figure that slips to 21% at a ministerial level. In the past 50 years, 85 states have had no female head of state."
Worldwide in 2019, only nine national Parliaments were comprised of 50% or more women.  They were: Spain, Nicaragua, Sweden, Albania, Colombia, Costa Rica, Rwanda, Canada and France.
As to why this is important, the wise Head of U.N. Women and Under-Secretary General of the U.N., Phumzile Mlambo Ngcuka said: "More women in politics leads to more inclusive decisions and can change people's image of what a leader looks like."
On a human rights level, it is now 25 years since the U.N.'s 4th World Conference on Women, the 1995 Beijing Forum, took place. On that occasion, a visionary agenda for gender equality and women's rights was adopted by 189 countries. Phumzile Mlambo Ngcuka noted recently, "This became the blueprint for gender equality and an agenda for women's empowerment across the globe. It was agreed there that, women's rights are human rights and human rights are women's rights. That helped to change the way some parts of the world saw gender equality. Women's rights gained respect in more nations and that enabled breakthroughs with continuing impact."
Finally, in business, while still woefully behind men in the this area, women have seen some slow, steady gains. In 2019, 33 women CEOs were on the list of the Fortune 500 CEOs (6.6% of the total). This was the highest number of women CEOs since the Fortune list was created in 1995.
The Catalyst Foundation research showed 29% of senior management roles, globally were held by women in 2019, the highest number ever on record, while 87% of global businesses had at least one woman in a senior management role in 2019.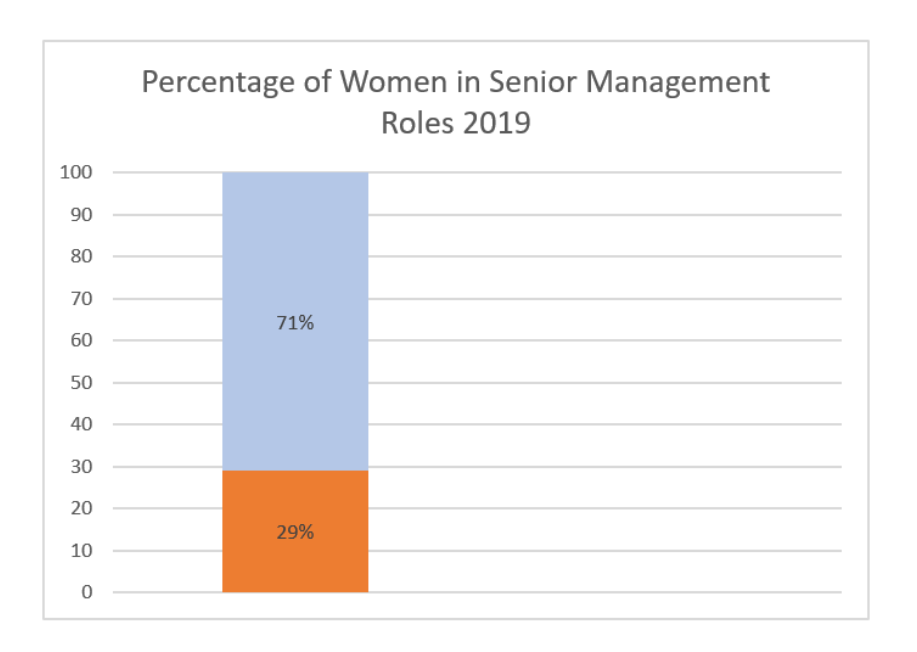 Female representation on corporate boards averages 20% or better in just 22 countries, while women make up 30% or better of corporate boards in 10 countries according to The World Economic Forum. (The 10 countries include nine from Europe plus New Zealand).
In the context of this backdrop of women empowerment across areas of activity and geographies, I have been privileged to select, guide and mentor budding mid-level women (and men!) for over 30 years as Senior Program Director of Eisenhower Fellowships, a private, non-profit organization founded in 1953. Its purpose is to identify, empower and connect innovative leaders to create a more peaceful, prosperous and just world.
Under the direction of three Chairmen, respectively Henry Kissinger, George H. Bush and Gen. Colin Powell, we helped groom many women, who have served inter alia as Prime Minister, (Bulgaria), Deputy Prime Minister (New Zealand), Cabinet Ministers (Denmark, Indonesia, Jordan, Mongolia, Netherlands, New Zealand, and Paraguay), Supreme Court Justices and Members of Parliament, as well as heads of businesses and NGOs.
General Colin L. Powell (ret.), former U.S. Secretary of State says, "Leadership is all about people. It is not about organizations. It is not about plans. It is not about strategies. It is all about people motivating others to get the job done."
President George H.W. Bush (another former Chair) and President Eisenhower agreed with General Powell on these top qualities found in leaders: kindness, compassion, trustworthiness, integrity and inspiring.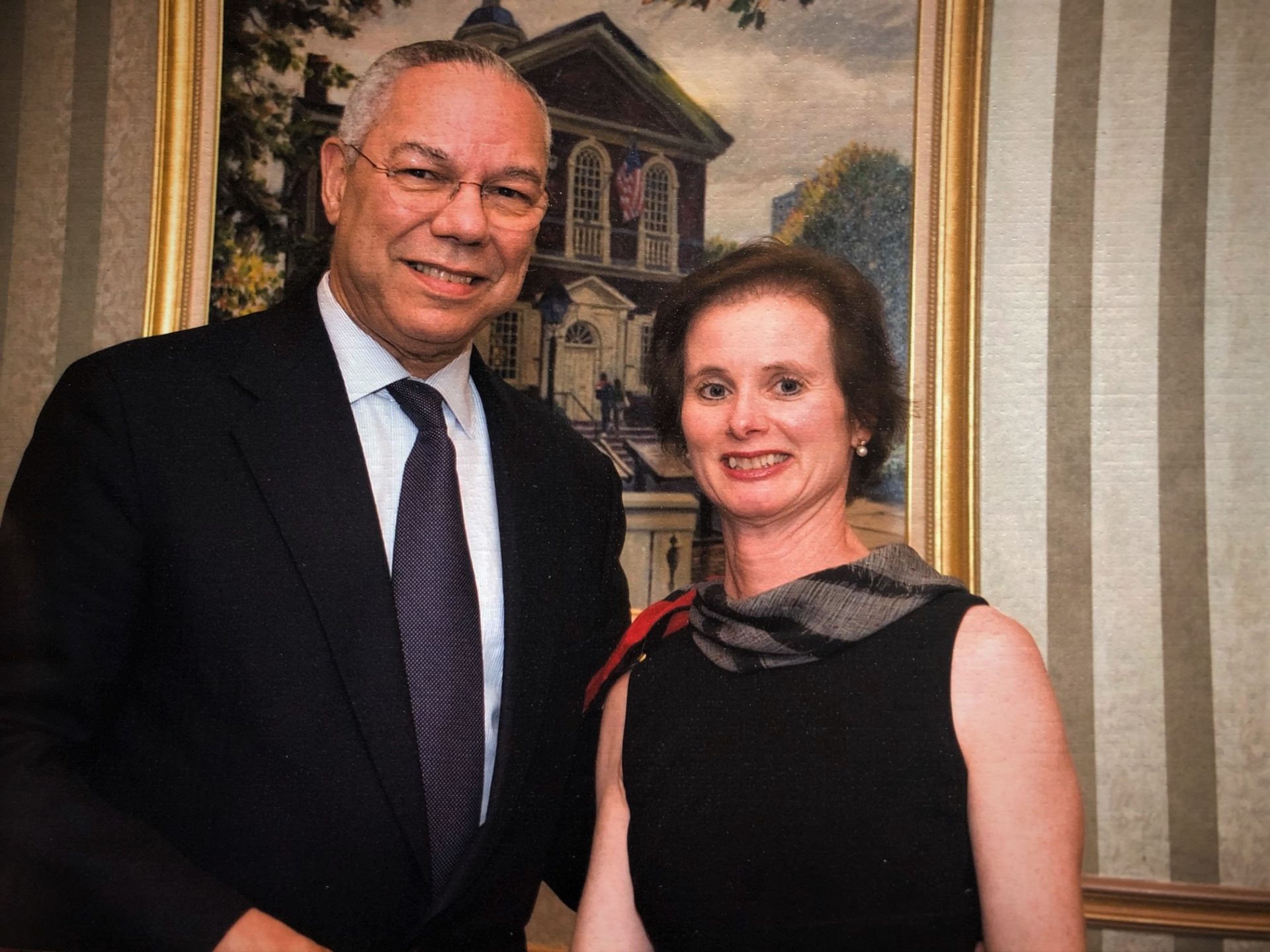 In terms of the leadership lessons I have learned over the course of 30 years selecting and coaching aspiring and proven women leaders at Eisenhower Fellowships are:
no one achieves greatness on their own
we all stand on the shoulders of giants who came before us
it is important to recognize others who have helped along the way, giving them credit while inspiring others to do the same
experience is the best teacher, 2nd best is learning first-hand or face to face from others' experiences
everyone requires leadership development or training and/or confidence building
meeting professional peers and experts with a wide variety of perspectives and across disciplines that broaden our horizons
taking a first-hand look at how companies, NGO's, schools, government departments, cultures, states, communities, and countries operate and learning their decision-making – processes is invaluable
all contacts we make are potential network connections
technology and social media have been a huge gift in speeding up networking, and can connect us with thousands of people with a single tweet, photo or text
it's how we use our connections that makes a difference
ongoing connections become relationships
we don't need to have all the answers ourselves, but it is invaluable to know where to go to for the answers we don't have in our personal network
the key to being successful is leveraging your network
Here are some leadership traits I advocate women to embrace in order to make meaningful and lasting impact going forward:
stay aware, active, persistent
stay connected with those in your network
fight for gender parity, not for numbers sake alone, but because diversity in leadership makes a better government, business or NGO more representative of the population
pay it forward
acknowledge and credit others
support one another
Finally, I invite you to consider this advice from New Zealand's third woman Prime Minister, Jacinda Ardern, who said:
"My message to women is: Don't take a deficit approach and wait until you are 100% confident that you can do a job because that is a unique trait to us. Lean, if you need to, on those who say you've got what it takes and lean for as long as you need to, until you have convinced yourself of that too."