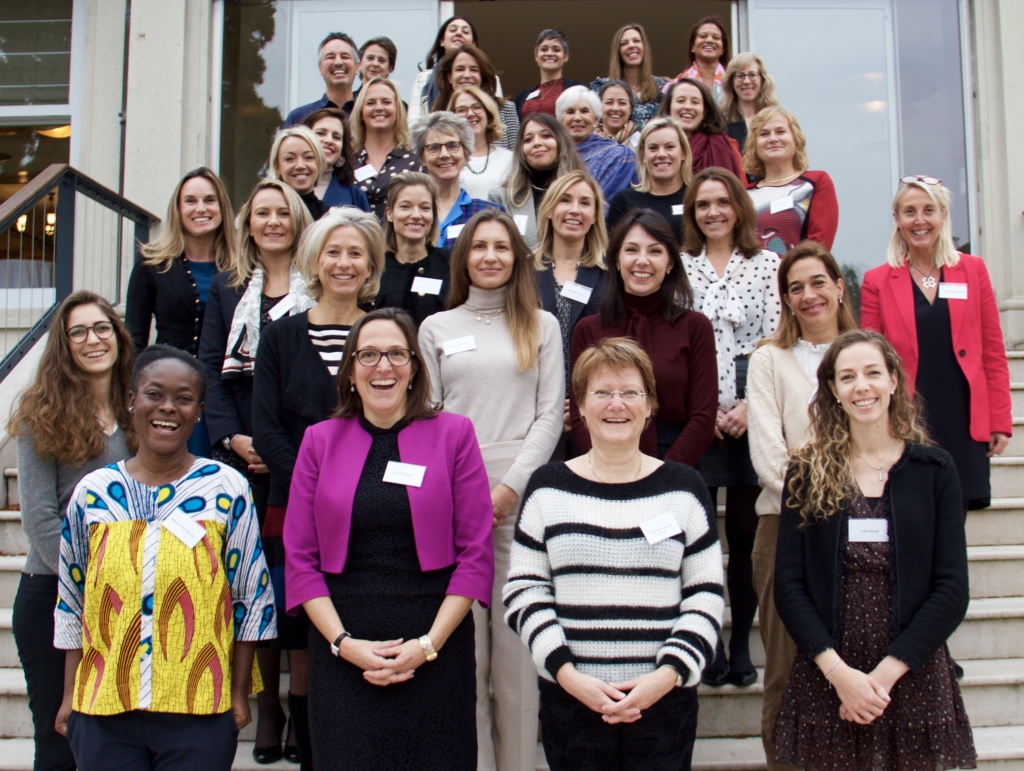 On November 16th 2021, just under 40 professional women gathered in Geneva to learn more about leadership. With a good number of Swiss and Geneva residents present, others flew in from the United States, England, France, Slovenia, and Pakistan – it was a true, international gathering and a sharing of strategies, ideas and opinions. Everyone had the opportunity to participate in the discussions and 11 of the delegates appeared in hour-long panels that provoked thoughtful questions, comments and responses. The keynote speaker, Christine Batruch, who has had an extraordinary career and life, set the tone, sharing key learnings she discovered during her journey.
The Panels that followed were fascinating, colourful and vibrant, focusing on three main topics: strategies to lead in periods of uncertainty; increasing your visibility and influence as a leader; and practical solutions for coping with obstacles at work. The story-telling inspired us, the insights stimulated us, and the willingness to share and learn together energised us – including how to speak with the Taliban in an Afghani jail!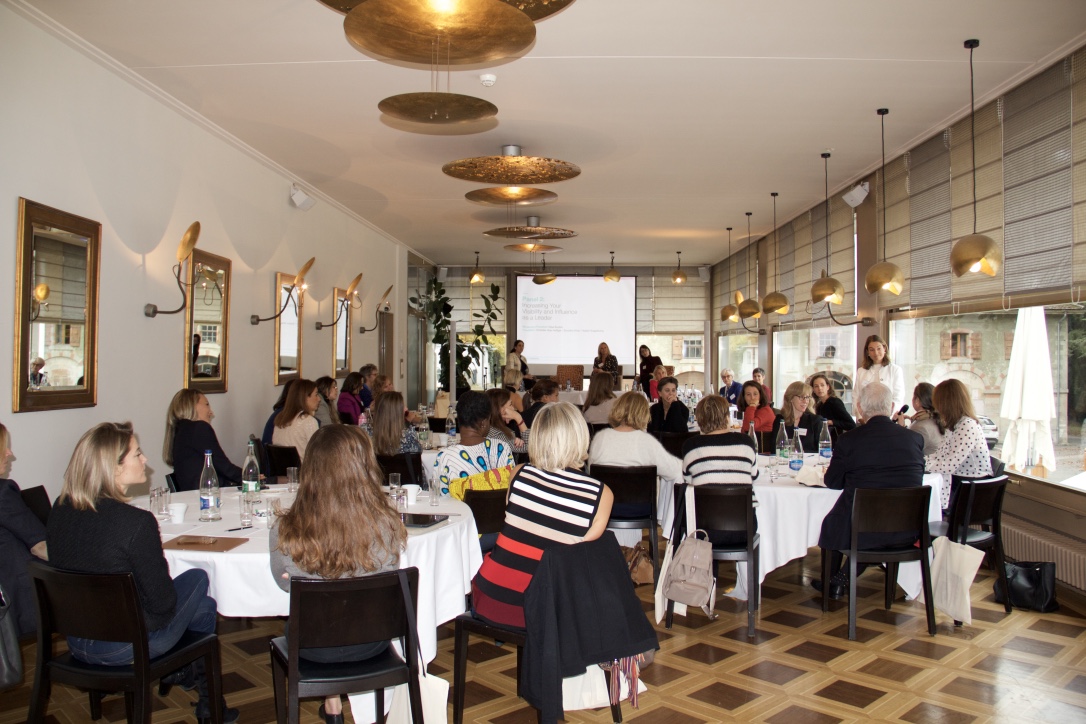 Here are 9 key insights from these enthralling discussions:
*Don't overthink your impact; get on and just do it!
*Consider leading from the heart with love
*Have clear, achievable goals
*Visibility does not equal influence
*Real influence comes through giving visibility to others
*Be consistent (and persistent) in your messages and approach, things take time
*Find something in common with key stakeholders to establish a deeper connection
*Take risks, to get out of your comfort zone
*Keep visualising success, especially when obstacles arise
Following the panels, Jessica Weiss, DEI strategist at Google and founder of Trix Media, delighted us in the session "Taking Back Your Story", asking the question: "what makes a strong woman?". She answered it through a beautiful metaphorical journey up the Jungfraujoch, which she had visited only days before!
After a networking lunch and a power walk around the verdant grounds next to Lake Geneva, we dived into workshops on strengthening confidence and inner belief; building resilience and assertiveness; and setting up a successful diversity, equity & inclusion strategy. Through powerful exercises, we leveraged the generosity and experience of all delegates in highly dynamic exchanges that could have gone on for hours…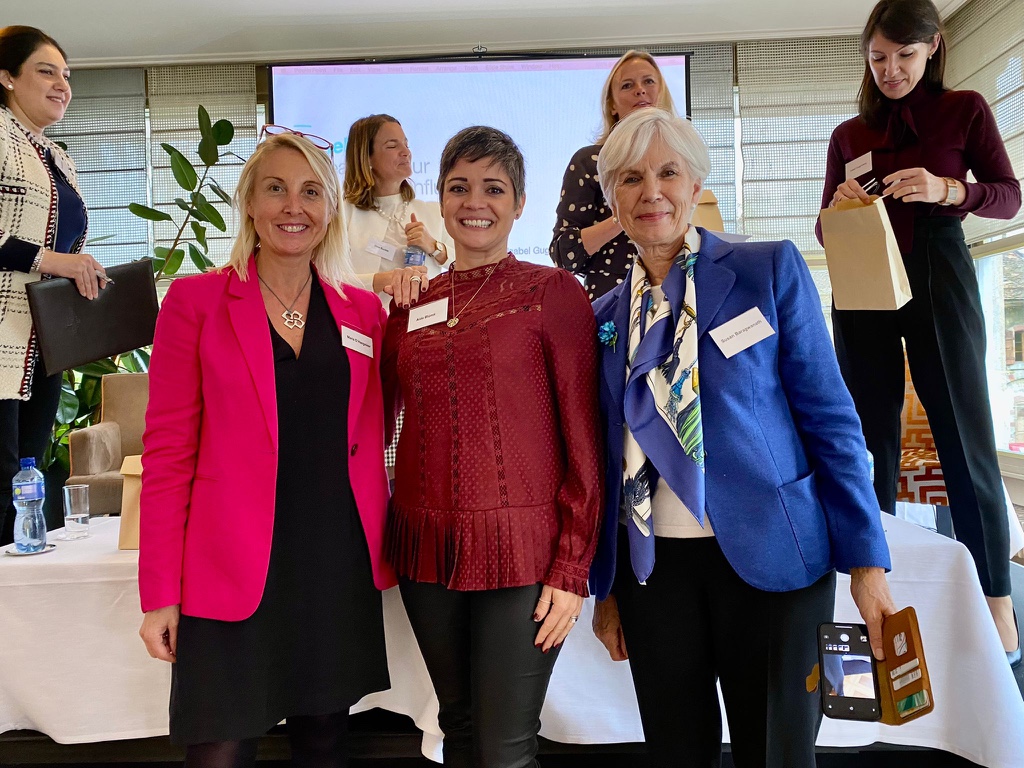 Feeling full of new learnings, new experiences and new friends, we closed the day looking towards future paths of common interest, exploring the concept of "Allyship" as a way to engage the entire workforce – regardless of gender, colour, creed, religion, or sexual orientation – towards a more equitable, just and aligned work environment that leverages the best of who we are – something to strive for! 🙂
Our heartfelt thanks to all speakers, panellists, and delegates for a wonderful day of sharing and learning, to help us navigate our way through these challenging times.
We already look forward to next year's MyPhy Women's Leadership Conference. See you there!
__________
To pre-register for next year's Women's Leadership Conference, please contact cassandre@myphy.com to receive priority placement.